This page gives you an overview of my.siyli.org (my.siyli for short), while other pages will go into more detail on specific aspects of administering a program.
my.siyli is a resource that holds the participant journey before, during, and hopefully long after they attend an SIY program.
Watch a short video that introduces the my.siyli platform:
Here is an example of what a participant might see when they visit the platform - they can see all the practices, slides, and other resources: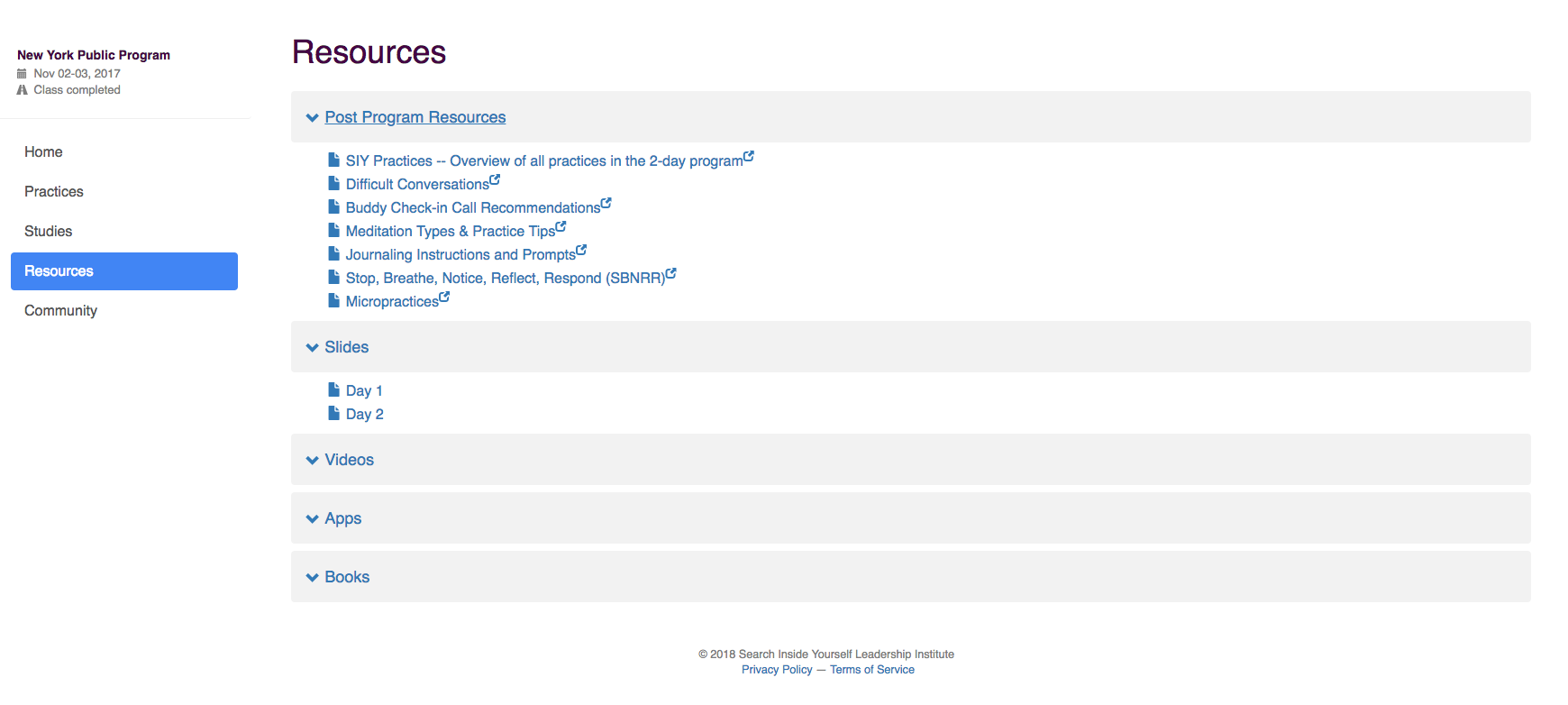 After the program, they will receive follow-up emails for our 28-day challenge and be able to review them on the site.
As a SIYLI certified teacher, you will interact with my.siyli in two roles.
First, you have the role of a teacher of an SIY program. In this role, you can update your bio for participants to read, see what programs you are slated to teach, and interact with participants in a limited way. You will also be able to view your course evaluation scores for different programs.
Second, you could be the program coordinator for a program. This usually implies that you have sold the program and are managing the relationship with the client. In this role, my.siyli will let you do things like create a new program, add and drop participants to that program, and preview emails that get sent out to them. You will also be able to see reports on a program including course evaluations and pre/post changes which we have found to be useful for clients.