Note: If you change your email address, you will receive a confirmation email to the new address and need to click the link in order to complete the change.
In the top-right corner, click on your email address and then Profile: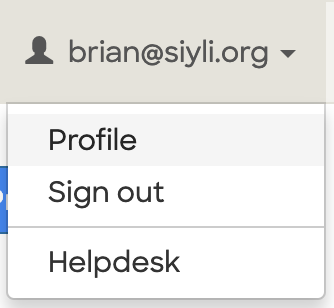 From here you can change your contact information and your password. You'll need to enter your current password in order to make any changes.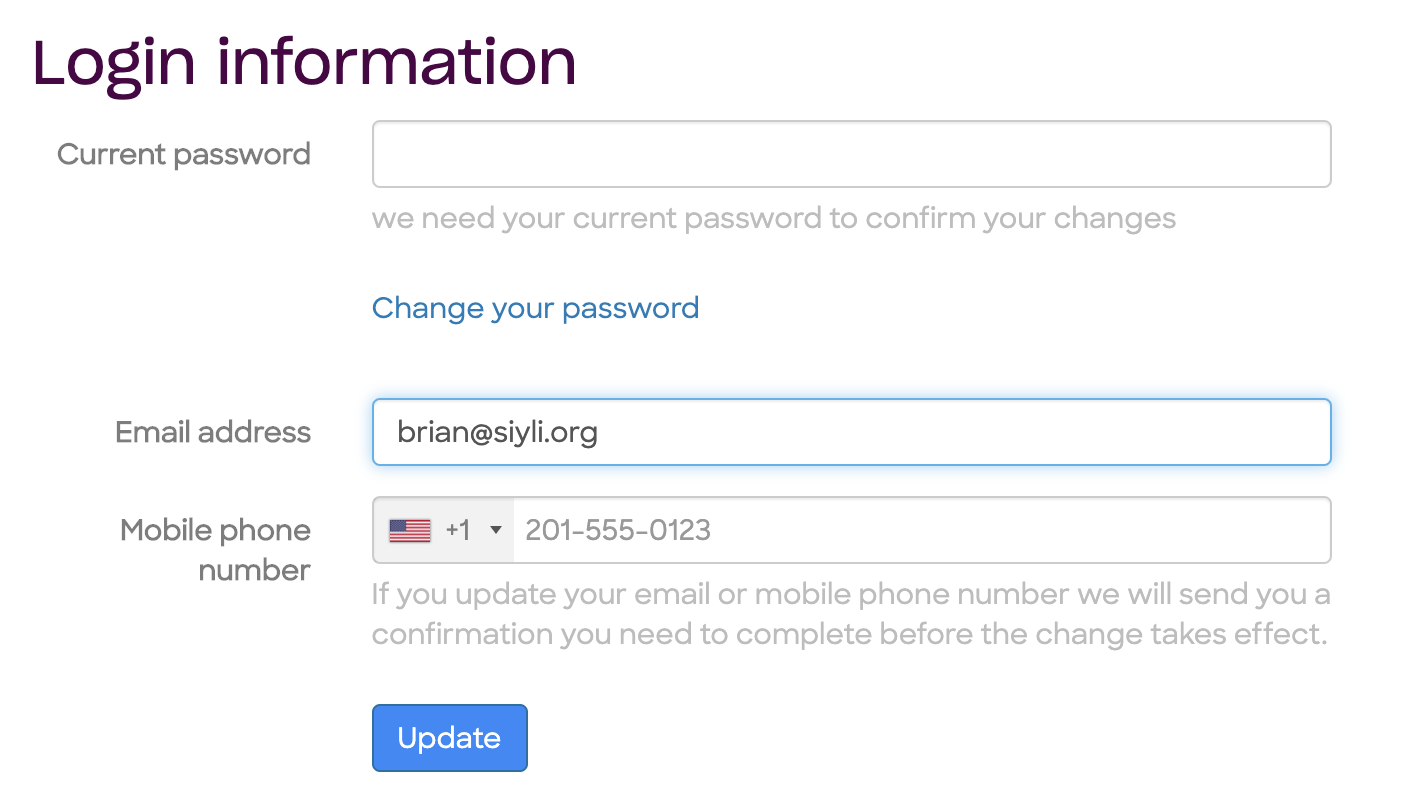 To change your password, click on the link to reveal the boxes to enter your new password.
If you change your email address, check your new email address for a confirmation email. Your email address will not be fully updated in the system until you click the link in the confirmation email.
If you enter both an email address and a phone number, we will still send you all communication via email. If you enter only a phone number, we will send messages to you via SMS.