Do you have feedback about the my.siyli.org experience before/after taking a program?
Or did you just run into a technical issue on my.siyli.org? We're so sorry about that.
We'd love to hear from you. (By we, I mean a rag-tag group of SIY-teachers-who-used-to-be-google-engineers that are helping build out this experience for you!)
The best way to get feedback to us is to use the feedback widget that's built into the site: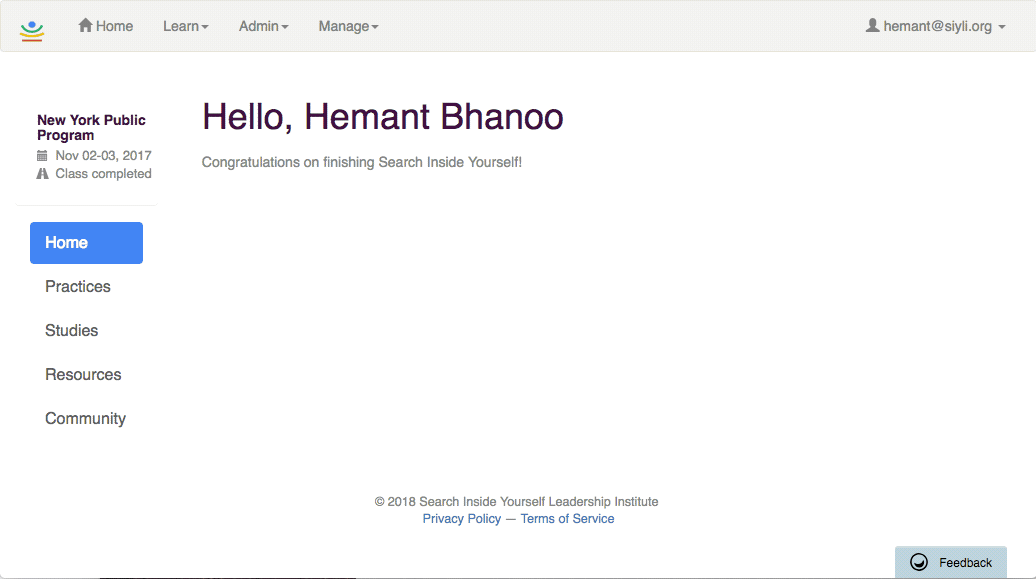 It also gives us important information like which browser you're using, so we can debug the issue you're running into.