A Program is the primary container for participants to interact with my.siyli.
Participants register for a program, join a program, and participate in the post-program 28 day challenge.
So how do you create a program?
When you log into my.siyli as a teacher, you should see a nav bar that looks something like this: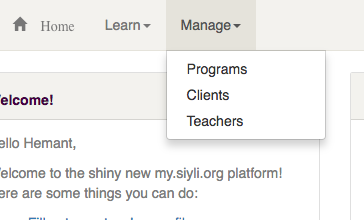 When you click on Manage -> Programs, you can see all your programs (of which there will be none to start with):

When you click on New Program, you'll be taken to a page where you can set up a program.
Program Attributes
Programs have many attributes that help you create a great participant experience. You'll see that many of the attributes have help-text listed below them. Some of them have an '?' icon that reveals more information: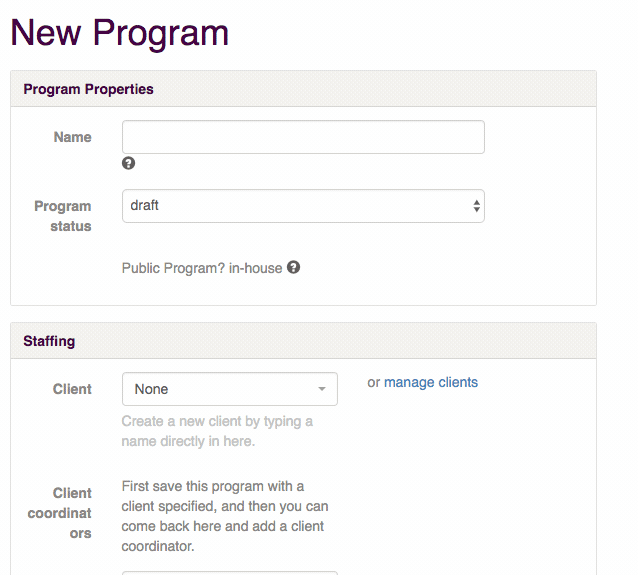 It will let you know if you there's a problem with one or more of the attributes:

Once you are finished editing, just hit 'Save' and you're done!