Sometimes within a single SIY class you will have various groups attending together. In a company this could be people on the same team. For public or invite-only programs you may have multiple people from different organizations.
If you want to keep track of these groups, you can assign participants to Cohorts. When we have assessment and eval data from enough participants in the same cohort, we will break out that information and show it to you on reports.
For example, you could have cohorts like "Sales Team", "Marketing Team", etc. and assign multiple participants to each one. Then we'll show you that breakdown on the final reports.
Setting Cohorts
When adding single registrants you can set their cohort: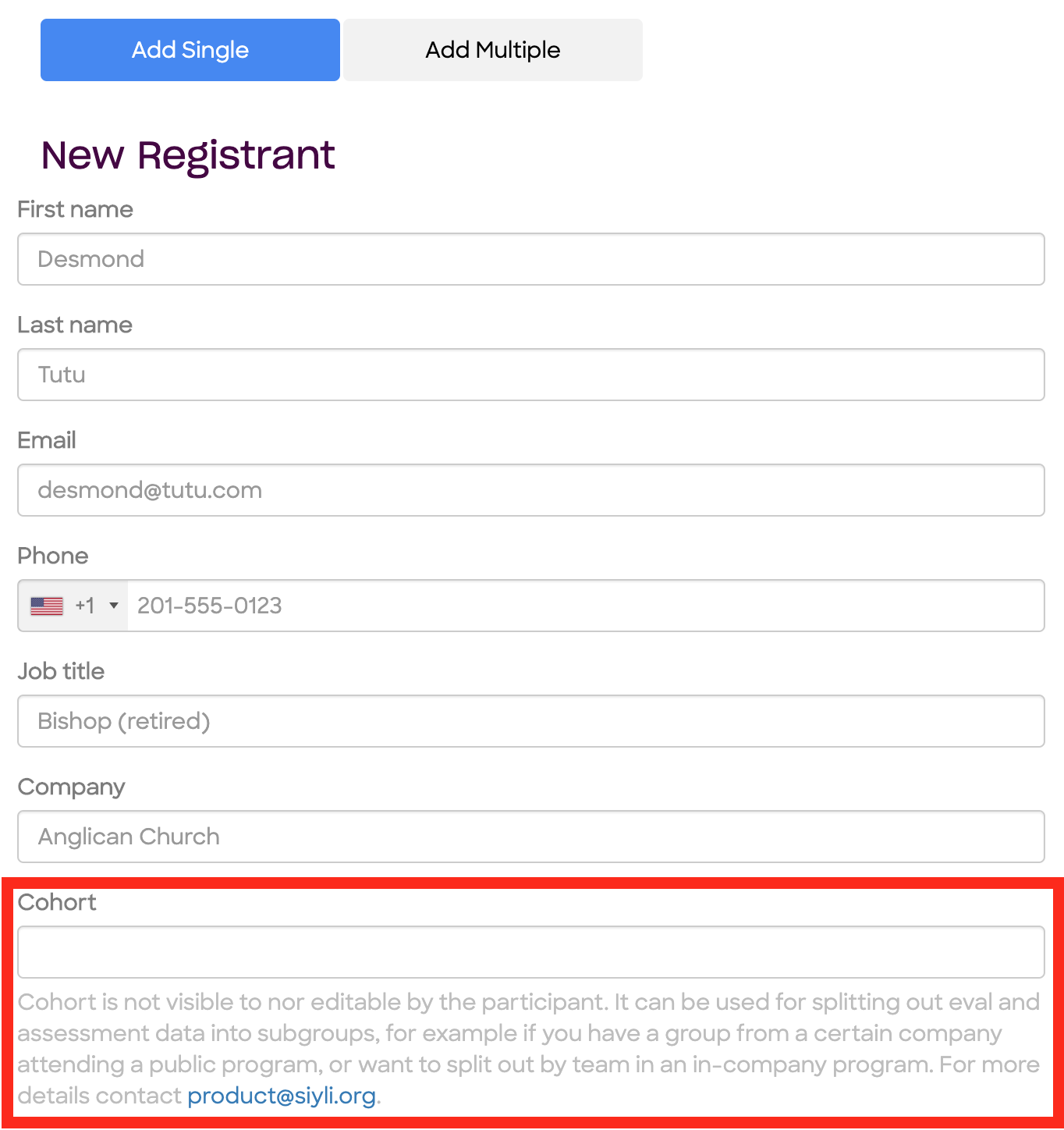 When adding multiple registrants you can also include a Cohort field in the CSV.
If you already have participants registered, you can also update their Cohort field on the Edit Participant page.
Viewing data by cohort
Coming soon!
This will be available in the Course Evaluation Report and the soon-to-come Pre-/Post-assessment Comparison. In the meantime, if you want data broken out by cohort for one of your existing courses, you can email us at mysiyli@siyli.org.