Before you even set up a program, you're probably curious what my.siyli looks like for participants in your program.
Because we are constantly making improvements to the my.siyli platform, the best place to preview the participant experience (in terms of emails that they get, and what their my.siyli homepage will look like) is by visiting your Program Page.
However, here's a little bit of a flavor of what it looks like right now.
When a user clicks on their initial registration email, they are asked to sign up and take a pre-assessment: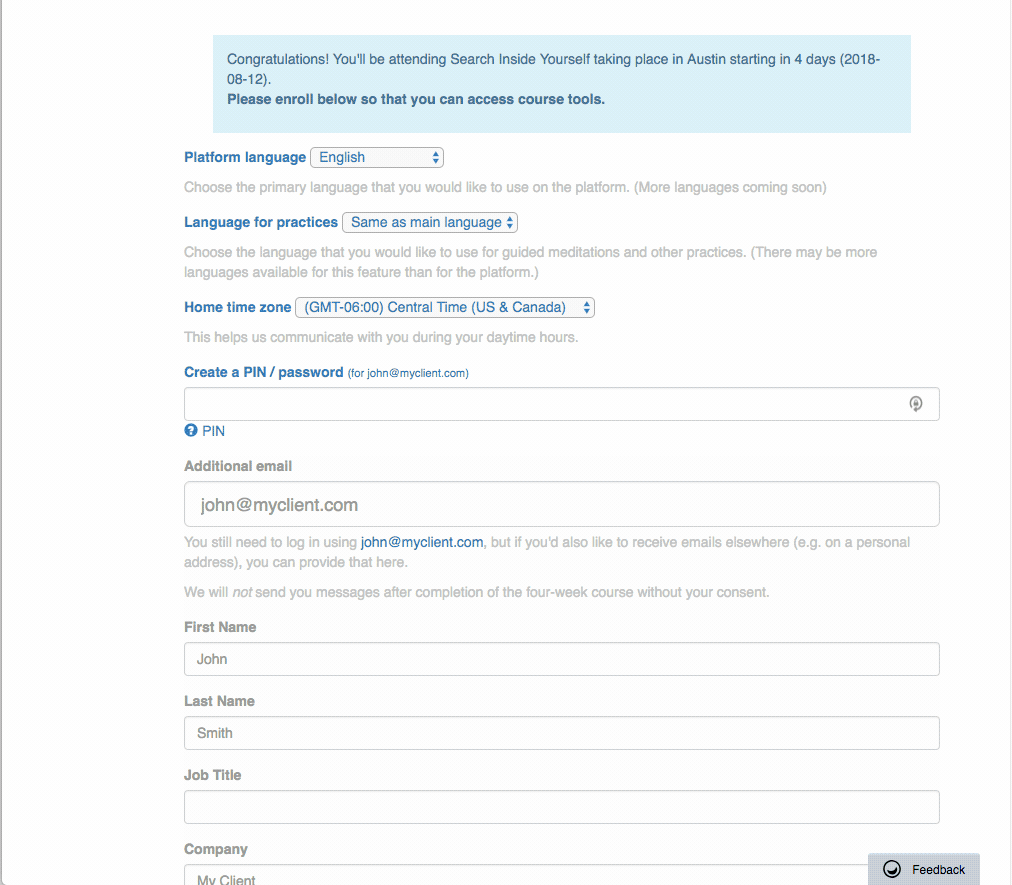 At which point they get to see some pre-class resources (videos)
Once the in-person class finishes, they are sent a link to the 28-Day challenge and course evaluation: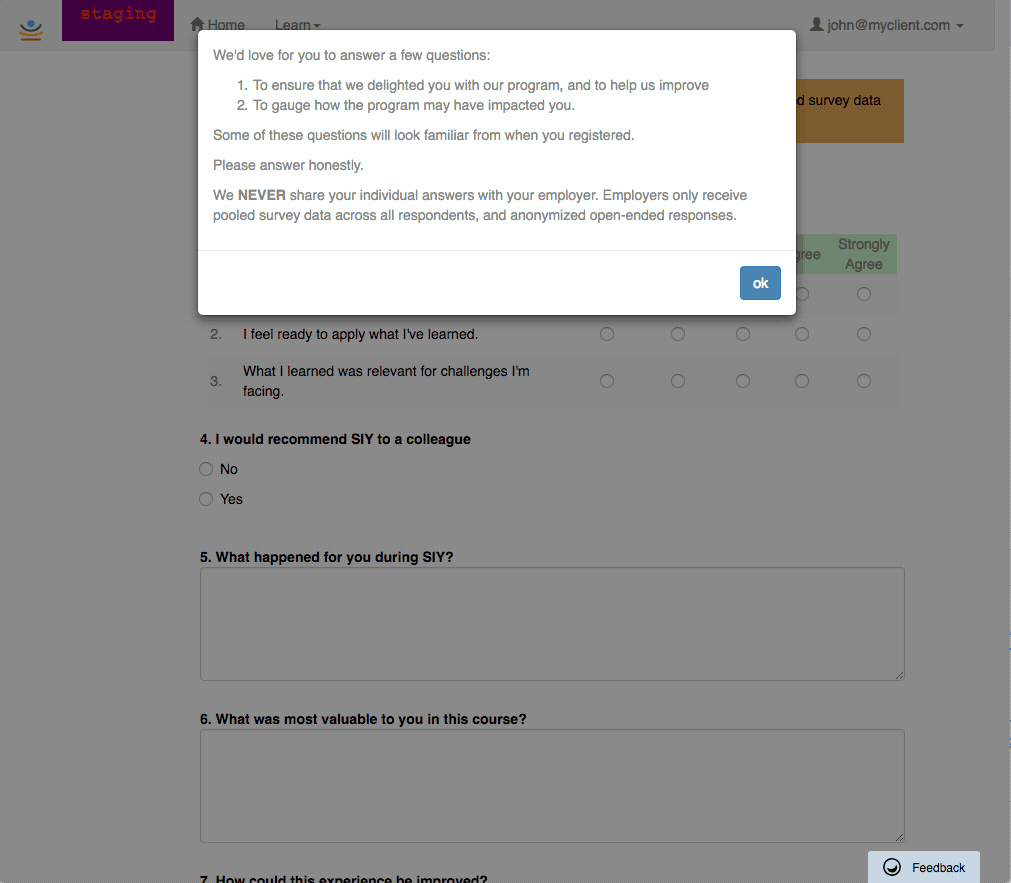 After taking the course (and teacher) evaluation, they are able to access practices like the 28 day challenge and entering/refining their 5 year envisioning.
They also have access to all the post-program resources: