my.siyli.org supports login and communication through both email and phone/SMS.
When signing up, participants have the option to give us either an email address or a phone number: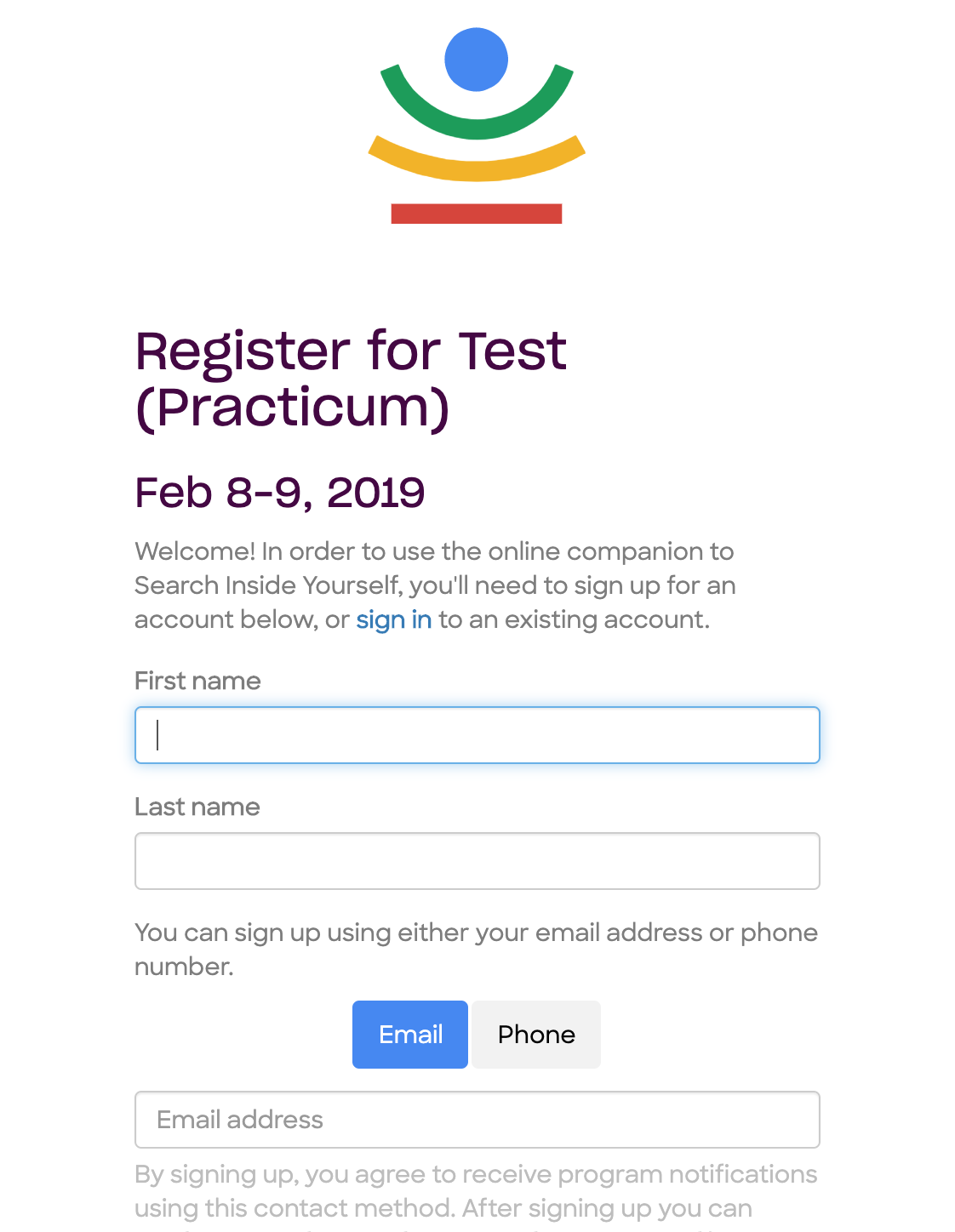 When you invite registrants you can also provide either email or phone, or both.
Signing in to my.siyli.org
We allow users to sign in with either their email address or phone number, as long as they have provided it while signing up or later in their user profile.
Verifying contact information
We will prompt users to verify the contact information they have registered with us, to help us make sure we can deliver messages to them and are not spamming unintended recipients: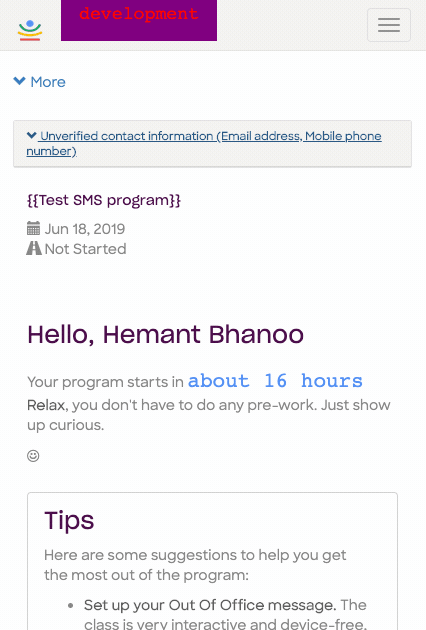 Updating contact information
Each user can update his or her own contact information using these instructions.
In the near future, teachers and program coordinators will also be able to update participants' contact information for them.
Communicating with participants
As long as we know the email address for a participant, the system will communicate with them only by email.
If we only have a phone number for a participant, the system will send them SMS messages about assessments and daily/weekly reminders for the 28-day challenge.
In the future this will be configurable so participants can choose where and when to receive messages.