Program emails will automatically get sent to participants through my.siyli.org. In some cases you may want to send an additional adhoc email to participants. To do this, go into the program and click "Participants." Scroll down to the bottom of the page the the section "Send Emails" and select "Custom Email"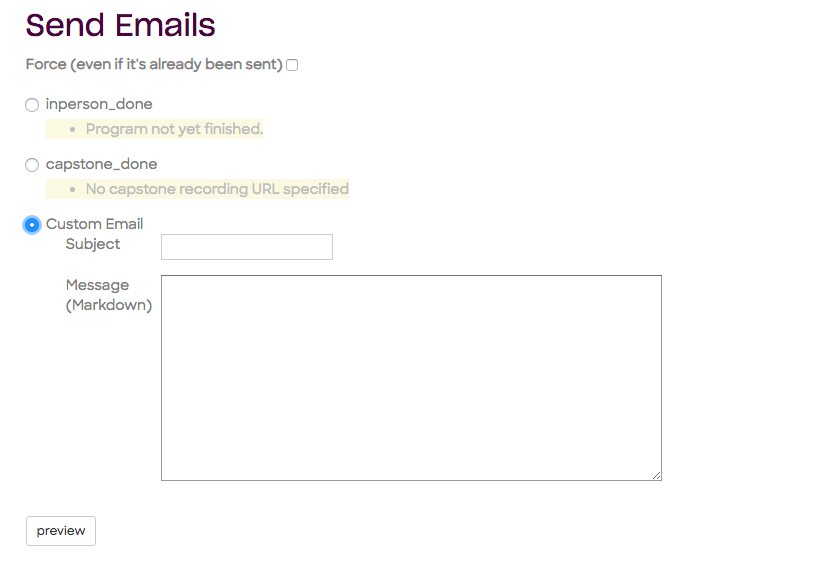 Write your subject and message in the appropriate boxes and then hit "preview".
You will now see a preview of the message. To send it to all participants, hit the "send button."